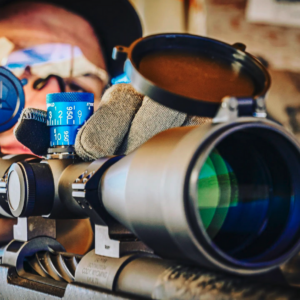 Huskemaw Long Range Optics, the leading provider of long-range shooting optics, has partnered with Urge Media to market their products in 2023.
Huskemaw produces the only riflescope with patented technology that allows dialing both distance and windage from a single turret without calculation, extending maximum effective range and delivering confidence in every shot.  In addition, Huskemaw scopes are designed to withstand the harshest conditions and are durable enough to handle large-magnum calibers.
"We're proud to have a market leader like Huskemaw trust us with promoting their brand and products," said Steven Bailey, president and CEO of Urge Media.  "We're really excited about this partnership and looking forward to delivering results from the marketing firepower we've got at our disposal."
Urge Media, headquartered in Campbellsville, KY, is a leading media solutions provider with a focus on maximizing brand exposure and ensuring the best return on investment (ROI) for their clients. Since 1999, Urge Media has partnered with top-tier producers in the Hunting & Outdoor Recreation space to build comprehensive and impactful media solutions for key brands.  Under new ownership in 2022, the "new" Urge Media has expanded its services to include television advertising, influencer/social media marketing, digital display ads, geofencing/mobile advertising, content creation, and television/video production.
Urge Media is also the producer of Quick Hunts, a high-energy, short-form television show seen on WildTV and Pursuit, and streamed on the WildTV+ app, Pursuit UP and the Quick Hunts YouTube Channel.