Influencers have a dedicated social following and are viewed as experts within their niche to drive your brand's message to a larger market.
Influencer marketing works because of the high amount of trust that social influencers have built up with their following, and recommendations from them serve as a form of approval to your brand's potential customers.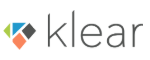 In addition to our stable of established influencers we have the ability to utilize Klear to assist in gaining the most valuable metrics and insights during our selection and reporting. We will only partner with influencers that have a high influencer score, a strong true reach and high engagement. With this platform we can see how well each specific post is doing for your campaign, and report back to you. UrgeMedia's Influencer social network reaches over 15 million fans/followers while offering measured posts based on Impressions tracked by Klear instead of follower count.
NEED HELP NAVIGATING POTENTIAL INFLUENCERS?